Eldorado, the debut record from New York City trio, The Icebergs, will be out on Imaginator Records February 10, 2017.
The Icebergs are :
Jane LeCroy: New York based poet, singer and performance artist, home-birthing mother of 3, teacher, atheist, vegetarian, televisionless, hedonist, exemplifies the alphabet at its best. Jane LeCroy has collaborated, performed and toured with: the SF based all women's poetry troupe, Sister Spit; the 1990's emo-core band, Vitapup; Kid Lucky's a capella hip-hop orchestra, Nu Voices; and critically acclaimed musicians, such as: Madigan Shive, Animal Prufrock, David Last, Bradford Reed, Chad Taylor, Carol Lipnik, Kid Lucky, Taylor McFerrin, Napoleon Maddox, Erik Lawrence and Reggie Workman.
Tom Abbs: studied Jazz performance and composition at the New School in the early 90's.  Tom has contributed to over 40 albums on bass, tuba, cello and other assorted instruments, including colaboration with Roscoe Mitchel, Charles Gayle, and Andrew Lamb, amongst many others, and is a current member of the Hungry March Band.
David Rogers-Berry is a record producer and drummer for various NYC-based bands; most notably gothic-Americana band, o'death, and the street-brass collective, Hungry March Band.  He's performed over a thousand concerts on 3 continents and recorded 5 full-length studio albums with o'death as well as other recording projects including his own composition under the pseudonym, ClawMan.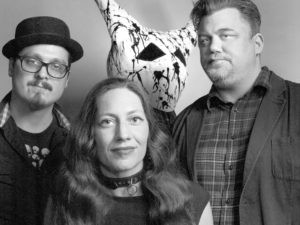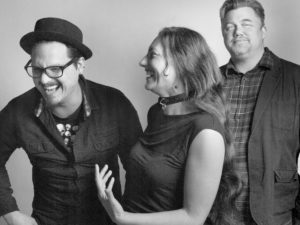 photos by Brennan Cavanaugh